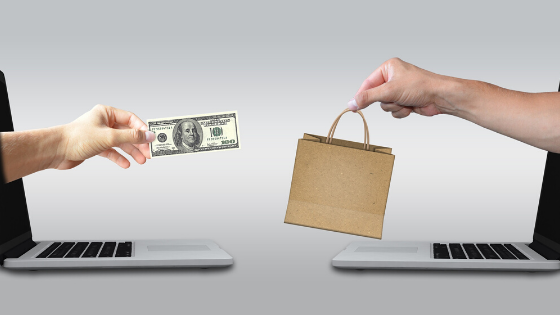 Ways to Use Conversational Marketing to Generate More Leads
May 28, 2020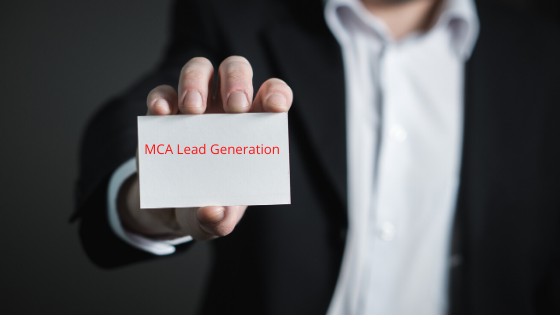 Paid Advertising Tactics for MCA Lead Generation
June 8, 2022
Lead generation agency is the specialized and expert consultant to boost the business prospect of any firm owner. They have a long experience in this segment and successfully boost the productivity of a business enterprise. According to Econsultancy statistics, 2016, on an average, around 22% of firms get good conversion rates.
Starting from a general business to e-commerce stores, lead generation agency is the most vital part of any business. Business needs clients from time to time. So, it is imperative for firms and entrepreneurs to specify their requirements to a lead generation agency and gains more customers.
1) Expert Team and Services
Hiring a lead generation agency is nothing short of enhancing one's business prospect. These consultants have a team of dedicated experts and subject matter specialists in various domains such as writers, copy editors, SEO executives and graphic designers as well.
Another plus point of hiring lead generation strategy is that it handles both the creative and marketing department of a firm to enhance its productivity and goodwill also.
For example: in adverse situations, when a firm goes through tumultuous times, then lead generation consultant acts as a savior. He not only helps his clients get more business but also salvage the pride and reputation of the client when he goes through tough times.
2) Being Result Oriented
Lead generation agency always works with a result motive. In fact, companies hire or partner with them with an intention to grow leap and bounds. Their primary object is to grow business of their clients. Around 68% of B2B communications take place for acquiring leads.
3) Marketing Automation Software
These automation programs have come to market around a decade back. They are vitally relevant for any business owner. These software tools give a broad picture of analytics, workflow, and other data to stay abreast of the current market trends.
Lead generation agency does use these software programs to offer the best service to their clients. HubSpot, Marketo, Serps, and Moz amongst the others are some example of these software tools being used by lead generation companies.
4) Channelizing Cold Calls
No doubt, a company finds it extremely difficult to convert sales through cold calls. That's why a new statistics has revealed that only 2% of cold calls eventually turn into an appointment.
Lead Generation Company, on the other hand, gives massive impetus to a firm's lead generation capabilities. Suppose a client gets a list of 200+ general undecided leads.
Then it will be a responsibility for the lead generation consultant to keep a tab on these 200+ leads and determine which one would be the next prospective clients or not.
5) Lead Prioritization and Strategizing Follow-Up
These days, lead generation firms have come up with a newer technique called lead scoring. Such technique is extremely important for a firm's sales team to follow up qualified leads to a logical conclusion or turning the same into a valuable sales conversion.
A long-term process starts with developing a enduring relationship with clients. Eventually, if the clients stay satisfied with the effort, it goes on to multiply the company's goodwill in actual terms.
Amongst all other things, content marketing has evolved out the most emerging trend for content marketing and digital strategy. As per the latest statistics, 93% of B2B firms have opined that content marketing generates far more leads than traditional marketing strategies.
6) Cut the Crap and Identify Potential Leads
When a firm got well-qualified leads that are easily identifiable then the firm is likely to garner the better response on its products and services.
Online buyers are little doubtful about what they will go to buy that's why lead generation agency acts as a ready reckoner to them.
Usually, lead generation professionals never indulge in things that won't lead to prosperity of their clients. In short, they cut the crap and focus on qualified leads only.
Lead generation agency not just collects great leads but also smoothens out the entire process of online buying and selling by addressing customers' concerns and queries.
7) Better Rapport with Buyers
A lead generation agency is an expert at enhancing the relationship between buyers and the firm. A Lead generation agency is likely to help identify the right buyer of the firm with its inherent research and development studies.
8) Online Visibility and Presence
It is well known that global e-commerce will reach around 4-trillion USD by 2021. This shows the worldwide prevalence of online shopping in itself. A lead generation agency will not only help to enhance the site views, but it will also boost sales of the firm.
For example: an apparel manufacturing company hires a lead generation agency asks it to boost its sales. Then the agency will obviously boost sales alongside ensuring higher ranking of the site on search engine pages across the world having its universal presence.
Lead generation agency keeps a tab on all visitors and zeroes in on the customers who show greater interest in buying and furnishing their further details to book orders for such products online.
9) No need for PPC
It is another benefit of lead generation agency. Usually, firms spend a lot of money towards advertising their brands but lead generation agency usually considers it as its own responsibility.
They do round the clock SEO and other related activities to ensure that the company's website or any particular e-commerce store appears on top of the Google and Bing Search Engine Result Page (SERP).
Technically speaking, higher ranking on organic search is always a better option than PPC or Google Adwords campaign.
10) Lead Generation Strategies
The lead generation consultant also implements successful lead generation strategies for their client for better results and more promotions of the entrepreneurs.
The latest research studies say that 93% of B2B communications begins with online search and communication. No doubt, lead generation consultant has a lot of ideas to turn your startup into a full-fledged business firm.
11) Appointment Setting Deals
Lead generation firms also successfully carry the appointment setting deals for clients. Under this system, client directly gets to connect with customers and prospective lead at a neutral venue where all necessary discussions relating to business could take place.
New statistics by a reputed website leaseasale.com have revealed an interesting datum. The statistics further says 48% of sales people or personnel engaged in spearheading a company's sales and marketing departments are likely to not to follow up with prospects for reasons whatsoever.
In such a situation, it could lead to a massive loss of opportunities for a firm. That's why lead generation consultant acts as a blessing in disguise in that scenario. They successfully conduct a meet between client and prospective customers eventually leading to sales.
Key Lead Generation Techniques and Approach
Lead generation is not a child's play. It is the basis on which the foundation of every business firm stays on. A Lead generation consultant goes on to build the reputation of the firm from a scratch. So, a firm obviously needs these professionals' service and help.
Lead generation is like a two-edged weapon for a firm to win against all competitions and cut-throat business rivalries all around. Before making an online purchase of any product, the latest statistics say that 94% of B2B buyers research online contents and sources.
Hiring a lead generation strategy is a multipronged approach. Starting from gathering lead to identify them into qualified and unqualified leads followed by making calls to each of the leads, lead generation tactics go exactly towards enhancing the rapport with prospective customers.
The Conclusion
There are several ways of lead generation techniques, and consultants are expert at providing all necessary services to their clients.
It includes a plethora of essential activities like SEO, Blog Services, Content Strategies and general appointment setting services too. In a nutshell, lead generation is the lifeline of any business.
In recent statistics, new data claims that 76% of B2B buyers use different modes of channels while researching for potential purchase. These consultants also use omni channels mode of communication on behalf of their clients for promotional purposes.
Also, these channels act as a vital link for company's future growth and survival amidst the widespread cut-throat competitions all around. These days, it's impossible to imagine success of a business firm without hiring a lead generation firm.